RDA Essentials by Thomas Brenndorfer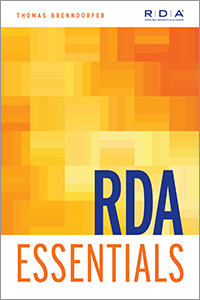 This concise guide to cataloging with RDA: Resource Description and Access specifically hones in on the needs of those seeking a simplified path to creating basic RDA records. First describing foundational RDA concepts and vocabulary, Brenndorfer then distills RDA instructions, matching them to cataloging practice in easy-to-follow language.
Customers in the U.S. and Mexico should purchase this item from the ALA Store. 
Customers outside the U.S., Mexico, and Canada should purchase this item through Facet Publishing.
Read a sample of the book now!